Austin Wood Works, Inc. is a true custom cabinet company. We have been crafting fine custom cabinetry for custom builders since 1980. Our factory is located near Austin, TX.
We take great pride in the quality of our cabinets and it shows in both design and construction. Austin Wood Works, Inc. is a turnkey operation, providing a complete cabinet package, with excellence in quality, service, and customer satisfaction being our goal. Our cabinets have been designed to simply be the best!
Whether you are considering new construction, a kitchen remodel or a complete renovation, Austin Wood Works, Inc. can help enhance the enjoyment of your project. Through our years of experience we have specified and designed our cabinets to sell themselves and set themselves apart from the competition, yet remain surprisingly affordable! Visit our showroom, see our displays and talk with us about your project. Our designers are able to help you by using computerized design programs, samples, photographs and years of cabinet knowledge. We will field measure your project, provide you with CAD drawings, build, finish and install your cabinets. Our team of trained service personnel will help complete your project from start to finish and assure your satisfaction!
Certified Kitchen Designer
How can a certified kitchen designer help you with your next project?
One of the primary reasons a homeowner needs a certified kitchen designer (CKD) is to translate their vision—or often unstated or unrealized needs—into a cohesive design that maximizes function, desired resources and budget. Building or renovating a kitchen and bath is one of the most important investments you will make in your home. Not only does it involve careful planning, but also extensive research and building knowledge. Certified kitchen designers are tested to rigorous and relevant standards for their industry competencies to help you make the most informed decisions for your home.
The National Kitchen and Bath Association (NKBA) is the premiere association for the kitchen and bath industry. A fully qualified designer must have seven years of full-time residential kitchen/bath industry experience, have completed a minimum of 60 NKBA education hours and pass a rigorous, two-part academic and practical exam. They must also meet mandatory continuing education requirements annually.
Let Lindsay Fazand, CKD assist every step of the way in your cabinetry planning process!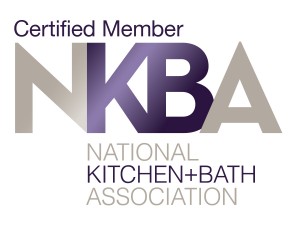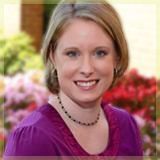 Lindsay Fazand
Certified Kitchen Designer
www.nkba.org
OUR MISSION:
To be the most preferred provider of fine custom cabinets through superior service and product.
Customer references available upon request.