Wood Species
We offer a variety of wood species that can be quarter sawn*, grain matched, book matched etc. to create the exact look you want!

Anegre*
Bamboo*
Beech
Birch
Cherry
Clear Alder
Hickory/Pecan
Knotty Alder
Mahogany
Mesquite
Natural Maple
Poplar
Red Oak
Rustic Barnwood
Sapele*
Teak*
Walnut
White Oak
Zebrawood*
* Applies to smooth slab doors/drawers only.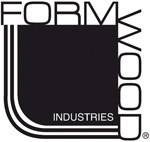 You can see the above referenced Wood Species and more at
www.formwood.com/veneerlibrary.html
Finish Options
(available on any wood type)
Each of our "furniture quality" finishes is a multi-step process which highlights the beauty of the wood and is extremely durable as well as beautiful. We offer a full palate of standard colors as well as specialty finishes. We use environmentally responsible water based stains along with Catalyzed Conversion Varnish finishes with an option to upgrade the finish to an environmentally responsible Water Based Finish.
What to Expect
Hand finishing takes a great amount of time and skillful expertise. It is possible to have differences from door to door due to an artistic nature of these hand-applied finishes. However, AWW's finishers will expertly apply your finish to ensure an overall balanced look. Natural materials may also experience color change over time due to aging, direct sunlight and other climatic conditions. Variations and visual inconsistencies are to be expected, due to the natural characteristics of wood. This makes every cabinet unique.
* Please note that an additional charge of $350.00 per color will be applied for more than three finishes per job.
AWW Standard Stains:
Natural, Harvest, Ginger, Spice, Classic American, Sage, Sierra, Alcina, Tuscan, Mocha, Ebony,  Drawer Pewter, Rustic Gray and Weathered Teak. Please visit our showroom to see these options.
*AWW Specialty Finishes:
*Legacy – A black glaze hand-applied to any of our standard stains
*Heirloom – A brown glaze hand-applied to any of our standard stains
*Shadow – A black inking technique hand-applied to any of our standard stains
*Aged – A brown inking technique hand-applied to any of our standard stains
*Heritage – A hand-distressed finish with a black glaze, applied to any of our standard stains
*AWW Solid Color Finishes:
We also offer endless possibilities for solid colors. You can choose from a variety of colors in our showroom collection or we can custom match any color of your choice.
Our solid color finish is superior to a standard painted finish because of the process… A (Catalyzed) Conversion Varnish Finish is a high quality furniture finish. There are multiple coats applied, depending on the color. Two coats of sealer are applied and lightly sanded, then multiple color coats are applied, then sanded again and finally a clear top coat is applied. This results in an extremely smooth, durable, high quality finish.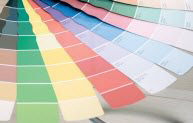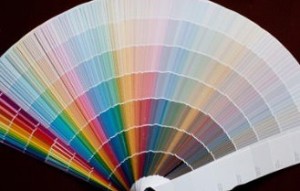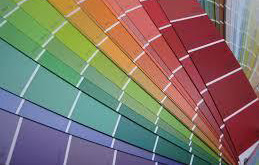 Choose from any of Sherwin Williams 1,500+ colors
Cabinet Finish and Wood Care:
Here are a few helpful suggestions to assist you in the care of your cabinets.
All cabinet doors require cleaning on a regular basis. Use a damp cloth when cleaning normal household spills. After wiping thoroughly, dry the surface with a lint-free cloth.
Never use abrasive cleaners, scouring pads, detergents or steel wool. Avoid spray-type polishes, silicone-based cleaning products or wax based products; this can result in a film buildup.
In the case of grime build-up, a soft cloth with mild soapy warm water may be used. Treat your cabinets like you would fine furniture and they will last a lifetime!